Team Coaching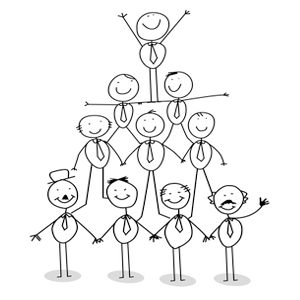 How do I make cross-functions and/or cross-culture team work together?
How do I mobilise my team towards an objective? How do I make that team contribute?
How do I step up to my position as a manager rather than a colleague?

We will design the best possible solution with you, customised to the team and the company. Whether it is a short seminar, an internal audit, or the long-term coaching of a team, we are particularly attentive to taking the manager into account, their environment (business challenges; corporate culture) and the people they manage.
We build a climate of trust to allow sharing and work on the subjects that are most important to the team. We use facilitation tools and techniques for a better understanding of differences in behaviour and effective and efficient collective work:
- Arc En Ciel®, TMSDI or MBTI personality profiles;
- Intercultural tools proposed by Worldwork (International Profiler; International Team Trust Indicator);
- Role play and team games;
- The process of building a common vision.
Some examples of our work:
- Building trust and collaboration across European team to encourage boundaryless thinking and behaviour (from local market mindset to European cooperation).
- Supporting new manager in his role and coaching him to facilitate seminar with his team.
- Facilitating understanding in an European based financial team to improve communication.