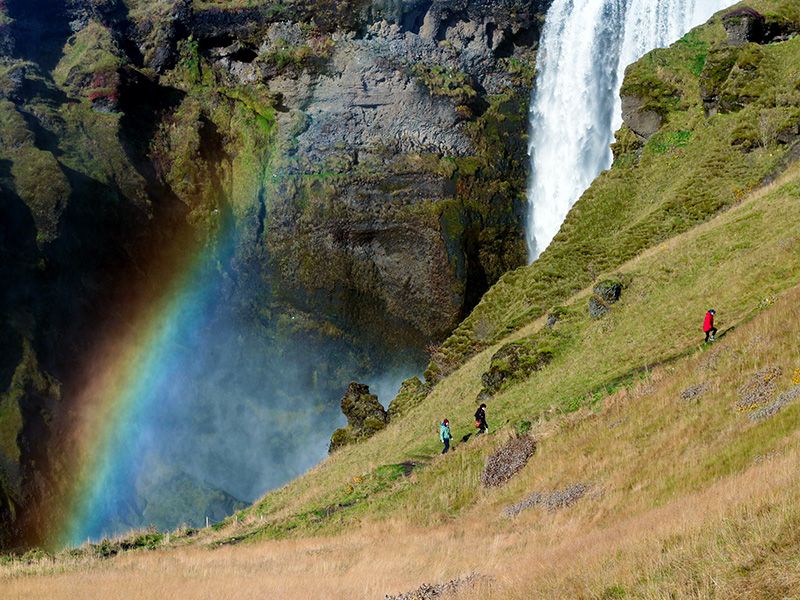 Challenges & Services
Combining performance with human development is at the heart of our work. We work with you to design services that unlock potential to help achieve your challenges (individual, team, and corporate).
Your challenges
Express your best self as a leader

How to inspire, bring meaning and feel strong in tough times? How to be authentic and use your skills and talents without being blocked by internal obstacles? How to express power as a leader?

To motivate others and engage them into action, a leader must be clear about his or her own motivations and thus he or she must be clear about what his or her work and life are about. And this work starts with self-knowledge.
We offer in-depth work so that you can reconnect with your strengths and align your professional goals with your values and with what matters to you.

This process helps you navigate your work life. This can be done through individual coaching including the ability to incorporate 360-degree feedback (Human Synergistics, Extraordinary Leaders) and through our in-depth training « Free up your leadership power ».

Leaders who do this personal work have a lot more resources in moments of doubt and they are also more inspiring to people around them. As a leader, we invite you to an in-depth transformation that will powerfully impact your teams. We can also design leadership training courses customized to your corporate culture and to your needs.

Unlock your team potential

What is preventing your team from collaborating efficiently? What is blocking collective success? How can a leader support teamwork?

One of a team's challenges is learning how to include each other's differences (style, personality, culture, roles) and becoming aware of how one's mindset, emotions, and cognitive biases will impact relationships with others and in turn impact the team as a whole.

Once the conditions for working together are in place, it is crucial to clarify the team's mission and ensure its members share the same vision. Then the tasks for which collaboration is useful and necessary, and the tasks for which working individually or in small groups are more adapted must be defined.

We can work with teams and individuals to uncover their different thinking modes, which will help them work together better. We can also coach teams to clarify their vision, mission, and challenges, and define actions to put in place to achieve success together.

Build a culture of trust

Which elements must be there to express one's best self so that each team member can feel included and ready to contribute to collective success?

Developing a culture of trust is a major competitive advantage today so that you can:

Free up teams' ability to take initiative, thus increasing corporate agility
Attract new talents
Stand out from your competition

We can help you understand the corporate culture, define the levers for transformation, and implement necessary actions.

We help leadership teams clarify what their "ideal culture" is and define new behaviors to put in place to achieve it.

We set up actions to engage all of your team members through corporate workshops and specific training to integrate new behaviors.
Our services
Individual coaching

Through in-depth work we can coach you to become aware of your behaviors, thinking habits, and resources.
We define with you the duration and frequency of sessions, whose content will remain confidential. We coordinate with management at the start and at the end of the coaching process.

We offer several services that can be adapted to your needs:

Standard: one-on-one coaching sessions on site or remotely via a videoconferencing platform.
"Unlock your leadership potential" specific program: one-on-one coaching sessions and a three-day workshop in a small group to leverage the impact of coaching and fully develop your leadership.
Self-knowledge tools (Assessments24x7, TMSDI, WorkplaceBigFive, FIRO-B) or 360° (Human Synergistics, Extraordinary Leaders) to complement these processes: we can offer a wide range of tools adapted to your goals.

We can provide coaching in French, English, German, Italian, Portuguese, and Spanish through our team of seasoned consultants based in Europe and North America.

A few examples of our work:

A young manager who got promoted had to address the challenges of his new position beyond his expertise area
360-degree feedback for the key managers and executive committee of the Belgian subsidiary of an insurance corporation
After a setback, a senior manager with a past stellar record had to rebuild his confidence and find a new path within the company.

Team coaching

We will design the best possible solution with you, customized for the team and the company. Whether it's a short seminar, an internal audit, or coaching a team over the long-term, we are particularly attentive to take into account the manager, the environment (business challenges and corporate culture), and the people managed.

We build a climate of trust to allow sharing and work on the subjects that are most important to the team. We use facilitation tools and techniques to create effective and efficient collective work:

A few examples of our work:

Facilitation of a series of executive seminars to support a B2B services company undergoing transformation to become a matrix-based organization. Help regional teams adjust their processes and ways of working (decision-making, collective challenges).
For a manufacturer of packaging tools: development and facilitation of a team-building seminar for the executive committee to align all employees on a common vision and implement the first steps to support the necessary change.
Facilitation of a seminar to help the newly created unit of a pharmaceutical company understand its operating modes and build the team's collective vision.

Corporate workshops

At Ressources & Talents, we make sure each proposal is consistent and aligned with your needs, the corporate culture, and the expected operational results.
We design customized proposals that can integrate standard interventions and innovative methods (creative activities supervised by our coaches to support the integration of learning by each individual and by the team). We can facilitate large meetings (30 to 100 people or more) using collective intelligence tools (World Café, Open Forum).

A few examples of our work:

A team working in "silos" in the multi-asset services subsidiary of a large banking corporation faced important transformations (new software and activity transferred to India): facilitation of corporate workshops for middle managers (30 people) to take stock of the situation and decide together of the new rules to apply for upcoming projects.
An energy distributor in Belgium facing major changes (new technologies, EU energy policy): 2 days of seminars with 30 key people in the company to discuss challenges, focus on the need to prepare for change and define priorities.
An internal transformation programme being deployed within a large international banking company: implementation of two seminars for 100 people to mobilize high potential people in the investment solutions unit. The objective: encourage delegation and initiative taking, and the use of monitoring tools to assess corporate culture (Human Synergistics' OCI.)

Leadership training

Leadership is the ability to influence others to achieve a common goal. It inspires individuals to work together to achieve something they could never have done on their own. It is a key skill for everyone - not just managers.
We create training programs that include on-site and remote workshops and digital tools. We take particular care to choose the best options to ensure that the training will have lasting impact.
We constantly look for new approaches to support participants' engagement.

When designing a proposal, we like to:

Combine business challenges with personal development goals
Trigger desire by linking individual challenges to training content
Engage participants not just cognitively but also at the emotional and physical levels
Raise awareness of various thinking processes and how they influence behaviors

A few examples:

Design and facilitation of workshops to support the deployment of a new leadership model for a mobility and long-term rental vehicle business – 18 workshops facilitated over one year-and-a-half for executive committees of subsidiaries in Europe and South America.
Facilitation of a leadership programme for high-potential employees (15 to 20 years of experience) of an international banking corporation (80 people trained by a coordinated team of 4 coaches over 4 years)
Design and facilitation of a leadership programme combining corporate goals and personal development for a company offering technical services to industry and building corporations.