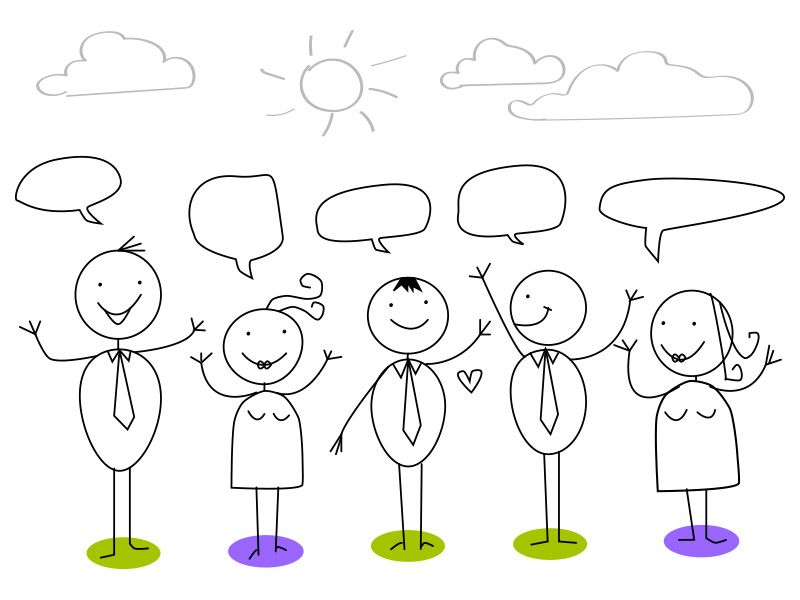 About us
Founded by Laurence Levêque in 2010, Ressources & Talents is a coaching boutique. It brings together a team of senior executive coaches with multiple expertise and cultural backgrounds to co-facilitate and co-design solutions for corporate clients.
What we believe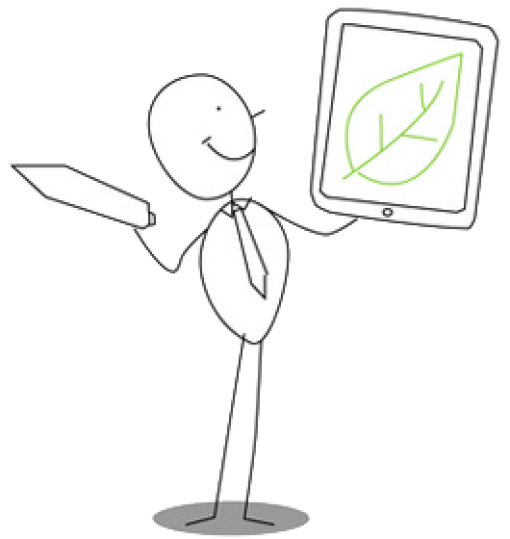 We think that our talents (both individual and collective) are our greatest assets. Knowing what they are, recognizing them and developing them generate energy and the capacity to meet professional challenges and enable effective action..
We believe that, by finding meaning in one's activity, team and organization, one becomes more productive.
We design our actions to serve people and organizations: it must be a win-win for all. Trust is a key ingredient to make it happen.
We think success originates from the way we work: by co-building a solution with a client - be it for individual coaching or corporate seminars. This nurtures richness of content and creativity and ensures that we take into account the environment in which the solution will be implemented.
Our team
All our team members have held high-level positions in corporations and are solidly trained in human relations skills (coaching; NLP; TA; psychology; etc.). They understand what's at stake in business at the international level, while being sensitive to the human factor and to the development of people in a company. Most team members have professional experience outside their country of origin. They are supervised and adhere to professional coaches' ethical charters. They take training courses regularly to keep on offering new approaches and new tools to our clients. Based in Paris, London, Munich, New York, Montreal and Brussels, they are able to coach people in French, English, Italian, Spanish, Portuguese, and German.
---
Laurence is a coach and consultant. She advises individuals and organisations to help them position themselves in their professional environment, feel in balance, build the vision of their professional activity and their life. When she works in companies she advises horizontal, multi-functional and cross-cultural teams more specifically, all the while respecting each and every one's characteristics. One of her specialisations is interpersonal communication. Laurence has more than 15 years of experience in the managing and coaching of project teams in companies, in international contexts (Nestlé; Tetra Pak). Thanks to the experience she has gained in several occupations (R&D; Technical Services; Sales Administration; Strategic Marketing; Business Development), she has an ability to understand the challenges of these different functions in a company. She has always valued the link between people and expected results. She then joined the Collège de Polytechnique for two years to develop leadership and coaching programmes for company executives. Laurence has a master in Engineering (Ecole Centrale Paris).
She works in French and English, in Paris and Brussels.

Specificities: she works using both a physical (somatic coaching training®) and an emotional approach by coaching through movement and creative expression.

"There are always flowers for those who want to see them." – Henri Matisse

Antoine Bebe is executive coach, keynote speaker and trainer in relational intelligence, leadership and change management. He currently accompanies several CAC 40 companies in their collective transformations. In 1999, Antoine founded HUB Consulting, a network of experts and speakers, after having spent 15 years in communication agencies, first as CFO of RSCG Marketing Services, then as Creative Director of the video, multimedia and events subsidiary of Publicis. He also facilitates a Master's-level leadership workshop at the famous French Ecole Polytechnique. Antoine graduated from ESCP business school in 1984. He studied communication at UCLA, trained extensively in Transactional Analysis, and has been certified as a coach and trainer in Neuro-Linguistic Programming by Robert Dilts at NLPU, Santa Cruz. He is co-delegate of the Human Resources professional group at ESCP Europe Alumni.
He works in French and English

Specificities: his creative and cross-fields approach which enables him to connect with very different audiences at times of change management.

"You cannot solve current problems with current thinking. Current problems are the result of current thinking." – Albert Einstein

Nathalie is a passionate about people, learning, the human potential and business challenges. The link between personal fulfillment, team dynamics and performance is of particular interest to her. Her motto is « Performance and Alignment go Hand in Hand ». She works with her clients on strong human drivers under business challenges. These drivers are not only business enablers but also a mean to self-realization through work. Aligning with your true nature, express the best of yourself and learning new mindsets and skills in a meaningful way is a platform that contributes to outstanding and sustainable business results and helps teams to fulfil their purpose and vision. After two decades background experience doing sales and major account management in startups, global organizations and multicultural settings, Nathalie has been a full-time coach for the last 10 years working with leaders, executives and sales people.
Her coaching style is direct, empathic and pragmatic Coaching expertise : individual coaching, (self) leadership skills, sales skills, inter & intra personal communication skills, team management, stress management.

Nathalie lives in Brussels and coaches in French, Dutch, English

« Realize deeply that the present moment is all you ever have. » Eckhart Tolle

Anna Gallotti is Master Certified Coach and assessor at International Coach Federation and has 18 years experience as a coach, organizational consultant and facilitator. Her specialty is coaching international executives and developing organizational change projects. She has contributed, among others, to the creation of a corporate university for 1600 bank leaders (total budget: 3, 5 million Euros), as well as international programs on leadership and feedback. She has also coached executive teams on creativity and definition of future strategies.
Anna is Italian by birth, Parisian by adoption, she spent the first 25 years of her life in Milan, the following 20 years in Paris, and, as of today, she lives in New York.
She is currently working both in the United States and in Europe. She speaks English, French and Italian fluently and has a good knowledge of Spanish.

Specificities: • working with complex situations, albeit with the certainty that a solution can always be found; • leading her clients to explore the realm of possibility by challenging preconceived ideas

"All truths are easy to understand once they are discovered; the point is to discover them." – Galileo Galilei

Daniel Lacombe is based in Montreal (Canada). He has a lot of experience in facilitation, in developing training programmes and steering international events. He also advises international companies on management and leadership issues. He is an expert in learning and performance at the workplace.

Daniel works in French and in English.

"Everyone has talent. Rare are those who have the courage to follow their talent into the unknownand sometimes threatening places it might lead."

Agnès shapes vital and sustainable organizations in collaboration with her clients. As executive coach, she provides in-depth support for change to leaders, managers, and teams by focusing on individual and collective resources. After working 20 years as sales manager in print media, she trained as a psychotherapist and later on as a coach. She learned a lot while doing so and supported her learning processes with solid trainings. As head of SoL France (Society for Learning Organizations) for ten years, she acquired special expertise in learning and in collective intelligence processes. Agnès is convinced that human and sustainable development in our organizations can only be achieved by continually learning as individuals and as a group. This capacity to learn can be developed and disseminated in interactions within teams. It is essential to support it.

Specificities: Agnès creates conditions under which leaders and teams learn to learn and use new collaborative methods for facilitating meetings and decision-making. To offer her clients opportunities for personal deepening, Agnès often uses innovative approaches outside of standard frameworks such as modeling clay while keeping eyes closed. Approaches such as these "side trips" and working with metaphors open up new space in which leaders and teams can express themselves freely and securely.

"I can change by exchanging with others without losing myself or being untrue to my nature." – Edouard Glissant

Philippe offers a combination of hands on experience in managing and leading people in several international organizations with a solid expertise in individual and collective development through coaching, training and consulting Through the years, he has realized that it is individuals in teams of teams, that make a company successful. The biggest challenge managers and leaders are facing today is to develop their people skills to address the human side of their businesses. Philippe believes strongly that leaders lead more through their behaviors and interaction with others than through their words. Better knowing themselves and the intentions behind their behaviors, aligning them with the company vision and the strategy as well as multiple stakeholder expectations, generates a dynamic for positive change.
His domains of expertise are the new forms of organization, conscious business, leadership development, team efficiency and generative collaboration, interpersonal communication, cultural transformation and behavioral alignment to strategic goals and business plans.
Philippe lives in Brussels, and work in French and English.

"The longest journey that people must take is the eighteen inches between their heads and their hearts." – John Mackey, Conscious Capitalism

Rolf has been working for over 12 years with the world's leading companies supporting Senior Executives with their Leadership Development and Business Impact. He helps to design and implement culture change programs and acts as a coach to the leadership team. Rolf is also working as a speaker for leadership conferences. Before that Rolf worked for 4 years as a founding partner at Sustainomics, a consulting firm focused on supply management, low cost country/global sourcing and organizational transformation. Before this Rolf was a Senior Principal with the international consulting firm A.T.Kearney, where he worked for 10 years in the New York City office. In this role he led various projects in strategy, organizational design and the supply chain area. Rolf was also responsible for training and recruiting of consultants, both at A.T.Kearney and at Sustainomics. Rolf has an MBA from the Wharton School of Finance and a Post Graduate Diploma in Economics from the London School of Economics.
Today Rolf lives in Munich and works in German, English, French, Portuguese and Spanish

Specificities: He has a special skill to push and challenge individuals and teams in a very human and respectful way. His areas of expertise are Leadership development, Culture Change and Business strategy

"The way is under your feet."

A dynamic motivator, Robbie Steinhouse combines real-world commercial acumen with a humorous style and tools from coaching, NLP, and transactional analysis. Robbie is an Associate Certified Coach (ACC)® with the ICF (International Coaching Federation.) He is also an NLP University Certified Master Trainer.
Coaching Expertise: An impartial 'foil' for business leaders to create major decisions. • Individual coaching and team facilitation to Board level. • Identifying which key processes are creating a "bottle-neck" in moving a business forward. • Business presentation and performance coaching. • Agreeing well understood practical steps towards achieving goals.
Robbie's focus on coaching and the human dimension of business stems from his career creating and running businesses in recruitment, property and insurance - now run by an independent management team. Robbie experienced the benefits of coaching as his organisation grew, and this introduced him to new approaches for developing people. He believes that the development and support of leadership talent is the single most important issue facing business today. He often works with boards, facilitating a team "vision" and ensuring that this is aligned with the aspirations of the individuals who work within that organisation. Within this strategic context, his passion is creating an equal partnership with his coaching clients, so together they can design a life which is more effective at work, whilst maintaining a healthy and sustainable future.
Robbie works in English and is based in London

Fabienne is a Human Resources consultant focusing on career management, personal development, and coaching of managers and young professionals. She has a 15-year experience within multinational companies (Henkel, Europ Assistance), and also spent several years in the US as Career Counselor at the Georgia Institute of Technology. She then worked as an international head-hunter and recruitment consultant for clients such as Accenture, Danone, Areva, and Exxon-Mobil. She is part of the management team of the non-profit organization Passerelles & Compétences, and is currently teaching at the Paris Ecole Centrale in the "Leadership & métiers de l'ingénieur" department.
Fabienne lives and works in Paris, coaching managers through their career evolution and transition projects. Her method focuses on the benefits of introspection to enhance personal efficiency.
MBTI certified, Fabienne is a licensed psychologist and holds a Master of Arts with thesis on "Industrial Psychology and Human Resources".
Fabienne is fluent in French and English.