Individual Coaching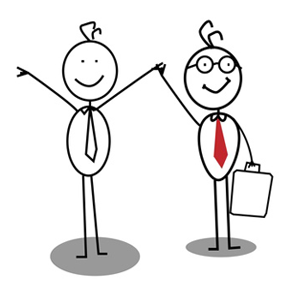 How do I assert myself with customers, my manager, my team?
How do I go from being a colleague to being a manager?
How can I rediscover meaning in my professional activity and motivation at work?
How can I build a plan, a vision for me, for my team?
How can I have a clear view of my professional options?

Individual coaching will help you find answers to these questions. The coach makes it possible for the coachee to make better use of their talents and resources, and to determine the solutions and the decisions that they wish to implement in order to achieve their objectives.

For whom?
Coaching is for anyone who wishes to develop and is experiencing difficulties achieving their objectives. The coaching that we offer takes place in a professional context.

How?
We offer a choice of experienced coaches and a structured and supervised process. In collaboration with you we define the duration and the frequency of the sessions, the content of which is confidential. We ensure there is a link with the direct manager at the begining and the end of the coaching.
The relationship between the coach and the coachee is key to successful outcome. Our team comprises various profiles, personalities and experiences to suit you. Discover our team.
We can conduct the coaching in French, English and German in Paris, English in London, French and English in Montreal, New York and Brussels.